Canadian punk rock band Ten Second Epic is to release its third studio album through Hassle Records here in the UK and throughout Europe.
'Better Off' will be released on September 19th 2011, with single 'Young Classics' due for release a week prior to the release of the album.
Check out the new Ten Second Epic single 'Young Classics' here:

Having formed in 2006 from members of Dopamine, Adequate Seven, and Pete's Sake, Attack! Attack! is a band that has come a very long way since the early days of its coming together. The band's eponymous debut album was released in 2008, the track 'You and Me' from the album was included on the popular video game Guitar Hero 5 in 2009, and in 2010 the band has now released its second studio album through Hassle Records. Attack! Attack!'s profile has quickly risen, and in 'The Latest Fashion' the band has now released an album which sends out a very strong message that you should definitely believe the hype that surrounds this Welsh rock band.
Starting with 'Everyone Knows', the band here begins as it means to go on with a powerful little rock track which sets the mood nicely for the rest of the album. Neil Starr's vocals here come across incredibly well on record, the guitar work is strong, and there's a real sense here that Attack! Attack! is a band with a huge amount to offer. Gentler moments are offered with tracks such as 'Best Mistake' and closing anthem 'No Tomorrow', when it wants to the band can really hit hard with its music however, and you therefore find on this release a number of high energy, fantastic fun rock tracks.
Attack! Attack! is a band that is without doubt made up of very talented musicians; the band's sound is tight, all four members clearly know what they're doing when it comes to creating catchy rock, and we're here treated to a very fine eleven track album offering. 'Blood On My Hands' and 'Latest Fashion' are two very different tracks here; the first emphasising the bands gentler sound whilst the latter demonstrates their power, both tracks are fine examples of the creative excellence that this band is capable of however, and these are two tracks that are most definitely well worth listening to. All eleven songs included here deserve to be heard truth be told, there's nothing here that doesn't put a smile on the face and I'm sure that this is an album that will go down extremely well with many.
2010 could well be a big year for Attack! Attack!; 'The Latest Fashion' is likely to be the best album to come out of South Wales for a good while to come, and if you're looking for a new rock record to listen to then you could definitely do a lot worse than picking up this one.
Label: Hassle Records
Release Date: September 27th 2010

Providing a taste of what the label has to offer; Hassle Records is currently giving away a Summer Sampler featuring nine tracks from its artists. If you weren't already convinced of the brilliance of this UK label then this ought to be the thing to do it, with a number of artists featured here including Alkaline Trio, We Are The Ocean, Cancer Bats, and Rolo Tomassi.
With the instrumental rock of 65daysofstatic, the mellow indie pop of fun., and the full on hardcore attack of Trash Talk there is therefore plenty to sink your teeth into here, with the label offering up some of its artists' best material, completely for free.
Cancer Bats' fantastic cover of the Beastie Boys hits 'Sabotage' is featured here, as too is We Are The Ocean's superb sing along anthem 'Look Alive' from the 'Cutting Our Teeth' album, and the incredibly upbeat pop punk fun of Fireworks' 'Detroit' is included here also. Hassle Records has got some supremely talented artists on its roster right now, and as you listen to this Summer Sampler this is something that quickly becomes glaringly obvious.
There's a great deal of variety here and it's therefore probable that you won't enjoy all nine tracks equally, with so much variety here however the sampler should have something to offer for everyone, and as it's available as a free download you can't really go far wrong in giving these nine tracks a try.
This sampler provides fantastic evidence of what a great job Hassle Records is doing as a record label right now, putting out quality music of all different genres, and backing it up with a passionate team of music lovers that help give the record label the reputation it deserves.
Give this Summer Sampler a try and it surely won't leave you disappointed.
The following is the full list of tracks featured on the sampler:
65daysofstatic – Crash Tactics
Alkaline Trio – This Addiction
Cancer Bats – Sabotage
FACT – Slip of the Lip
Fireworks – Detroit
fun. – At Least I'm Not As Sad (As I Used To Be)
Rolo Tomassi – Party Wounds
Trash Talk – Explode
We Are The Ocean – Look Alive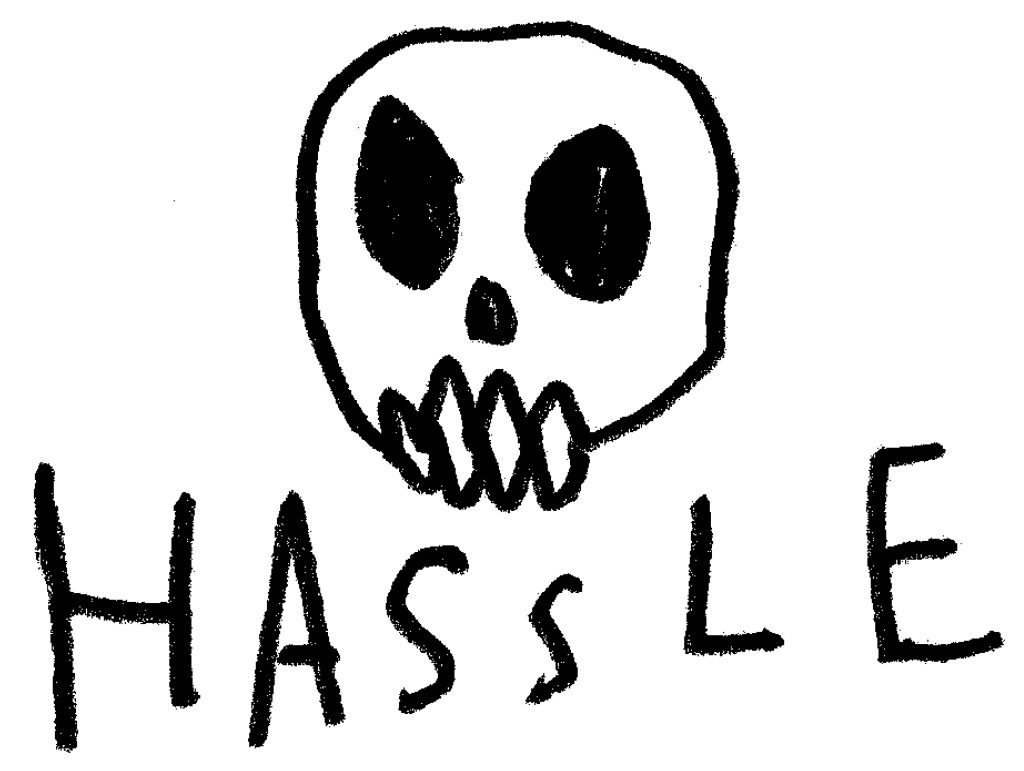 Having celebrated Slam Dunk Festival in style with five Hassle Records artists performing there, Hassle Records is now giving away a free sampler featuring nine tracks by artists on the label. Alkaline Trio, Rolo Tomassi, Trash Talk, We Are The Ocean, Fireworks, FACT, 65daysofstatic, Cancer Bats and fun. can all be found on the sampler, and if you'd like to download a copy of the sampler then you can do so here.
The following is the full list of tracks featured on the sampler:
65daysofstatic – Crash Tactics
Alkaline Trio – This Addiction
Cancer Bats – Sabotage
FACT – Slip of the Lip
Fireworks – Detroit
fun. – At Least I'm Not As Sad (As I Used To Be)
Rolo Tomassi – Party Wounds
Trash Talk – Explode
We Are The Ocean – Look Alive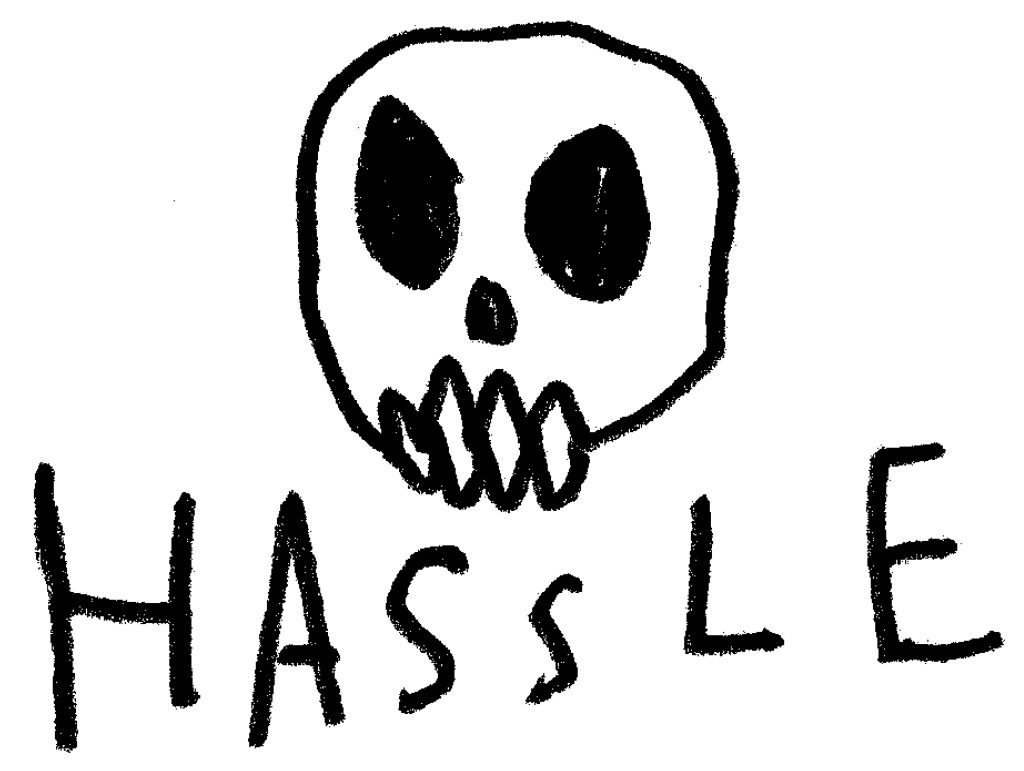 Each day of this week we will be featuring a different Hassle Records artist on the website that played at the Slam Dunk Festival in Hatfield/Leeds over the weekend.
Starting out with FACT, you will then see us cover Alkaline Trio, Rolo Tomassi, Fireworks, and We Are The Ocean as the week progresses, with a different band being focussed on from Monday through Friday.
Expect to see information about these five bands featured here, along with videos aplenty, and much much more in store as we get out Hassle Records Week well and truly under way.
Zico Chain's 'Anaemia' is to receive its digital release today through Hassle Records, and will also receive a limited physical release on 7" on the 23rd. 'Anaemia' follows on from last single 'Where Would You Rather Be?', once again showcasing some impeccably strong guitar work, top vocal styling, and deadly drum beats. I wouldn't say this is as good as their last release, but it is still an extremely virile track showing them to be a formidable force with intense power and precision displayed here throughout. The track doesn't in my opinion portray the band at their best, but then again they don't come across badly here either. Zico Chain are a three piece all in their early twenties, and I for one can't wait for them to release an album. They're touring heavily at the moment, but when the album is given a release later this year it is bound to be a musical powerhouse. Zico Chain are without a doubt one of the most exciting and intriguing of British bands out there at the moment.
Label: Hassle Records
Release Date: 9th July 2007
Rating:




Zico Chain are a UK guitar driven rock band with a powerful sound and a talent for penning a fine rock track. As such, they have managed to tour the UK in support of the likes of Alkaline Trio, Thursday, Wolfmother, and Fall of Troy. 'Where Would You Rather Be' is an extremely strong single, and although both vocally and musically this track at times sounds very much like Marilyn Manson's 'The Beautiful People' – their sound is generally very much their own. This track works extremely well with strong guitars coming through, some fine vocal work, and quality drum beats. Right from the offset you know that this is going to be a single to remember with it's powerful opening, and it manages to keep this great momentum throughout – a feat that many band fail to pull off. It is clear that the band have spent much time perfecting this track and in doing so have managed to release one hell of a fine single. Currently writing and recording an album to be released toward the end of 2007 – Zico Chain are a British band to watch out for.
Label: Hassle Records
Release Date: 7th May 2007

Rating: