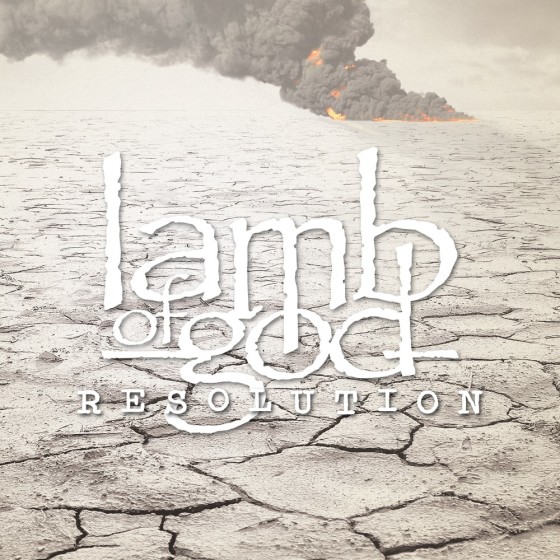 Continuing the support of their sixth album, 'Resolution', Lamb Of God will be hitting Europe in August for a number of European tour dates.
Lamb Of God will be taking in Bloodstock Festival in England, will play at the Olympia Theatre in Dublin, The Limelight in Belfast, and will also be performing a number of shows and festivals throughout mainland Europe.
The following is a full list of European tour dates that Lamb Of God is all set to play in August:
8/1 Viveiro, Spain Resurrection Festival
8/3 Rendsburg, Germany Wacken Open Air
8/4 Cologne, Germany Essigfabrik
8/5 Hamburg,Germany Markthalle
8/6 Berlin, Germany Columbia Club
8/8 Gävle, Sweden Get Away Rock
8/10 Derbyshire, United Kingdom Bloodstock Open Air
8/11 Dublin, Ireland Olympia Theatre
8/12 Belfast, Northern Ireland The Limelight
8/15 Amsterdam, Netherlands Melkweg
8/16 Dinkelsbuehl, Germany Summer Breeze
8/17 Hasselt, Belgium Pukkelpop
8/18 Paris, France Le Bataclan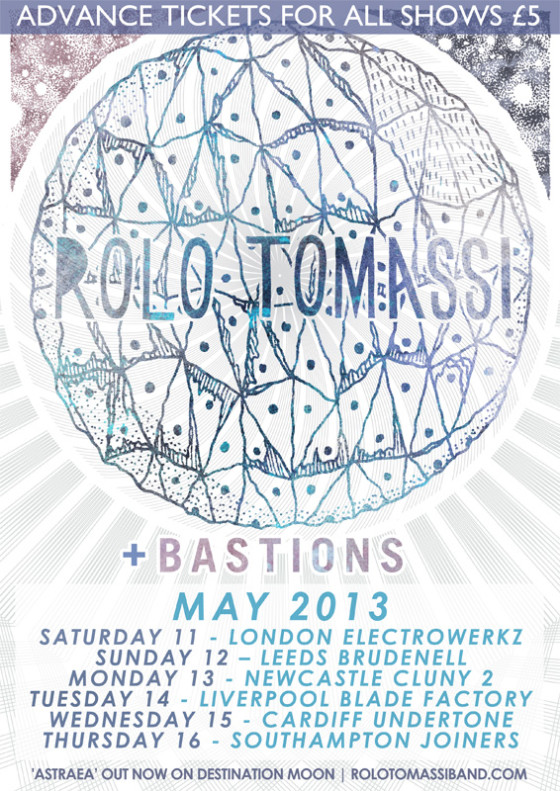 As you can see from the tour poster above, Rolo Tomassi will be heading out on tour in May, along with fellow UK based band, Bastions.
Tickets are still available online for these shows, and can be bought from SeeTickets / WeGotTickets at a price of £5 per ticket.
Rolo Tomassi released third studio album 'Astraea' through Destination Moon in 2012, receiving incredibly positive reviews for the album from a variety of sources. £5 to see an extremely highly rated British mathcore band is most definitely a very inviting offer, and will also provide a fine opportunity to check out Bastions in support.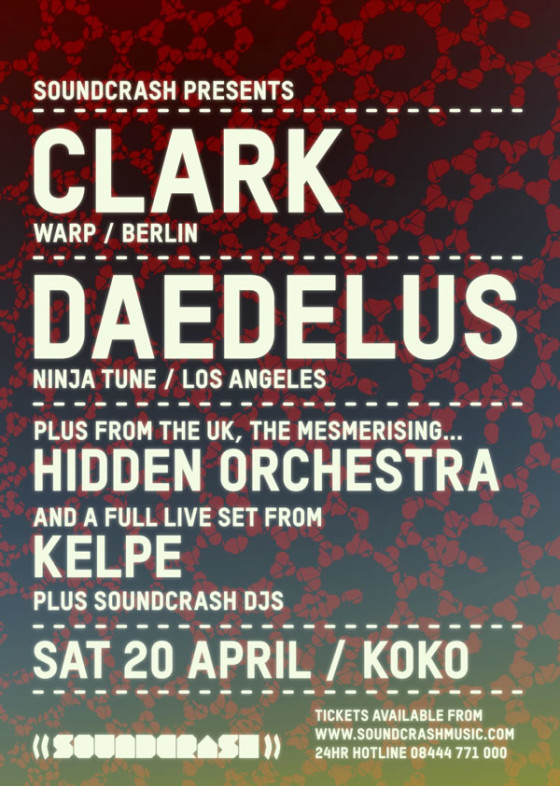 Two heavyweights come to Camden on Saturday April 20th 2013 as Soundcrash presents Clark and Daedelus for one night only at London's KOKO.
Hosting a jaw-dropping lineup headlined by two of the most groundbreaking and innovative names in live electronica, Soundcrash serves up what will surely be another absolutely essential night of music.
Soundcrash favourites Hidden Orchestra, whose mesmerising live show has seen them gain a rapidly expanding fanbase across Europe and further afield, join the fun, as does Kelpe, whose releases on the likes of DC Recordings, Black Acre, and Svetlana Industries, plus a live show that has found him sharing stages with the likes of Aphex Twin, Squarepusher, and once again on this evening Daedelus, make him the perfect addition to an already incredibly powerful lineup.
Tickets can be brought from a number of places, details of which can be found on the Soundcrash website, and have a general release price of £19.50.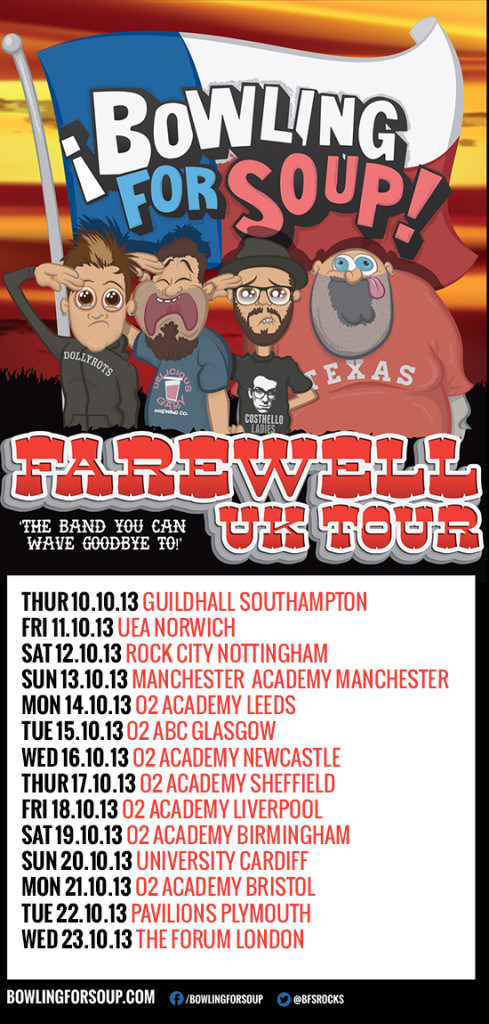 Whilst Bowling For Soup frontman Jaret Reddick insists that the band will not be breaking up, Bowling For Soup is about to embark upon its final UK tour this coming October, and you can find a full list of the dates that the band will be playing in the tour poster above.
As Reddick explains in a YouTube tour announcement (that you'll find posted below), Bowling For Soup will not be able to make it to Ireland on this coming tour, so if you're one of the band's Irish fans then you'll have to try and catch Bowling For Soup at one of their shows in the UK if you're able to. Also, Bowling For Soup does not currently have a farewell tour of the US planned, so it's pretty special that they've chosen to give us UK fans one last chance to see them live, and we can definitely thank Jaret, Chris, Erik, and Gary for being so kind as to see to one final UK tour before they say goodbye to touring and concentrate on their personal lives away from the band.
As well as having this farewell UK tour coming up in October, Bowling For Soup will also soon be entering the studio in order to record their twelfth studio album. You can back this process and sign up for all sorts of perks by heading over to their PledgeMusic page where you can then choose from an assortment of different options as to how you wish to back the band with album number twelve.
For $10 you can bag yourself a digital copy of the album as soon as it's finished, or for $10,000 you can even have the band come and perform a show at your house on October 8th 2013 (go on, you know you want to!). There are plenty of other options to choose from in-between, and you can show your support for this fantastic American pop-punk band by making a pledge and reaping the rewards.
The following is the video that Jaret posted on YouTube with regards to the upcoming Bowling For Soup UK tour and the future plans for the band: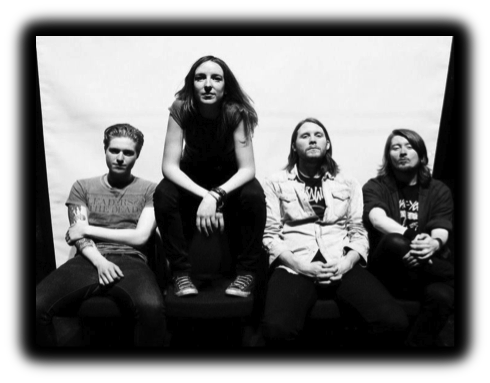 Bolton based noise-makers To The Bones will be hitting the road in April/May, taking in a number of different venues throughout the UK.
The band has in the past toured with the likes of The Eighties Matchbox B-line Disaster, The Eagles of Death Metal, Dinosaur Pile Up, and Oceansize, and this latest tour from the band will provide an excellent chance to see them live in action again, or to experience it for the first time if you've not already done so.
The tour coincides with the band's release of the 'Emperor's Ride' single on April 22nd, and a full list of the venues that you'll be able to catch To The Bones at is as follows:
April
19th – Dark Party, Luton
22nd – The Joiners, Southampton
23rd – Black Heart, London
25th – O2 Academy, Leicester
27th – Mad Ferret, Preston
28th – Exchange, Bristol
29th – Band On The Wall, Manchester
May
2nd – Hare & Hounds, Birmingham
11th – Mama Liz'a Voodoo Lounge, Lincoln
25th – Dogstock Festival, Bolton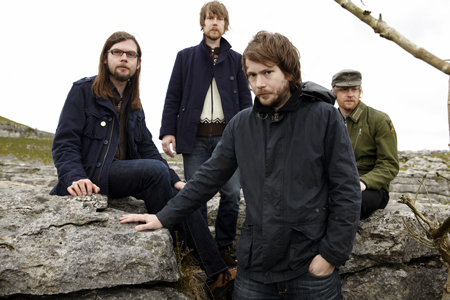 Wolf People
will head out on tour in May/June as they take in a number of venues throughout the UK and the rest of Europe. The band also has a few dates lined up for March/April, the main tour takes place throughout the month of May however and see's the band take in Germany, France, Switzerland, Belgium, and Holland, as well as performing at a number of UK venues that you'd hope and expect them to.
The following is a full list of the tour dates that Wolf People has planned for the next few months:
MARCH
Sun 24 – Arts Centre, Reading, UK
Thu 28 – Esquires, Bedford, UK
Fri 29 – Contintental, Preston, UK
Sat 30 – Detestival Festival, Sheffield, UK
APRIL
Wed 10 – Sebright Arms, London, UK – SOLD OUT
MAY
Fri 3 – Sound City, Liverpool, UK
Thu 9 – Hare & Hounds 2, Birmingham, UK
Fri 10 – Sound Control, Manchester, UK
Sat 11 – The Exchange, Bristol, UK
Sun 12 – Blind Tiger, Brighton, UK
Thu 16 – Holy Trinity Church, Leeds, UK
Fri 17 – Think Tank, Newcastle, UK
Sat 18 – Stag And Dagger Festival, Glasgow, UK
Sun 19 – Portland Arms, Cambridge, UK
Thu 23 – PIAS Nite at La Fleche D'Or, Paris, France
Fri 24 – Zurich Kinski Klub, Switzerland
Sat 25 – Brussels VK, Belgium
Mon 27 – Gebäude 9, Cologne, Germany
Tue 28 – White Trash, Berlin, Germany
Wed 29 – Molotow, Hamburg, Germany
Thu 30 – Doornroosje, Nijmegen, Netherlands
Fri 31 – Paradiso, Amsterdam, Netherlands
JUNE
Sat 1 – Trix, Antwerp, Belgium
Mon 3 – Hoxton Bar & Kitchen, London, UK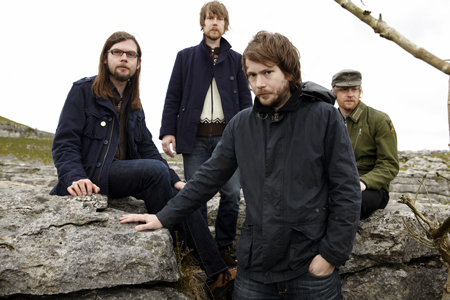 Wolf People
will release a new studio album on April 29th 2013, '
Fain
', and have announced a number of tour dates to test out their new material on the live circuit prior to the album's release.
As well as releasing a new studio album in April, Wolf People will also release a brand new single on April 15th prior to the album's release in the form of 'All Returns'.
The following is a full list of the tour dates that Wolf People will play in March/April:
28 MARCH – BEDFORD, ESQUIRES
29 MARCH – PRESTON, THE CONTINENTAL
30 MARCH – SHEFFIELD, DETESTIVAL AT QUEEN'S SOCIAL CLUB
10 APRIL – LONDON, SEBRIGHT ARMS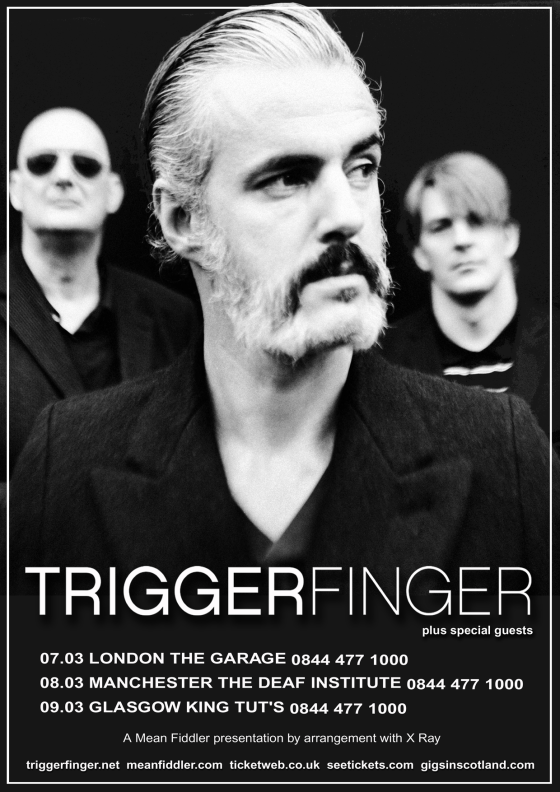 Belgian rock band
Triggerfinger
will be hitting the UK at the beginning of March in a short tour that will see them take in London, Manchester, and Glasgow.
Triggerfinger will release a brand new studio album in April, so the tour will provide a great opportunity to hear the band's new music on the live circuit prior to its official UK release on April 15th.
Full details about the band's UK tour can be found in the poster above and also in the information below:
7th March – London, The Garage
8th March – Manchester, The Deaf Institute
9th March – Glasgow, King Tut's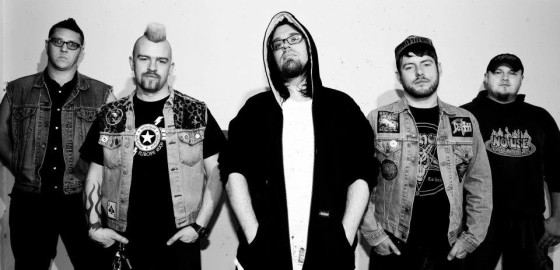 Midlands metal band
Reign Of Fury
released their debut studio album '
World Detonation
' in 2012, and have now released a number of tour dates for 2013.
Whilst the band has more tour dates to be announced, they've already confirmed that they'll be appearing at a number of festivals in the UK this Summer, as well as a sold out festival in Belgium this March.
The following is a full list of the confirmed Reign Of Fury tour dates for 2013, including gigs and festivals that they're currently scheduled to be playing:

22nd Feb – Marr's Bar, Worcester with FURY, 44 FIRES and PARALUS
22nd March – De Verlichte Geest, Belgium with POWERSTONE in support
23rd March, WIZZFEST, Belgium (sold out)
23rd June, HARD & HEAVY FEST 5, Pontypool, Wales
7th September, CRADLE WILL ROCK FESTIVAL, Shildon (day)
7th September, NUKE FEST, Hull (evening)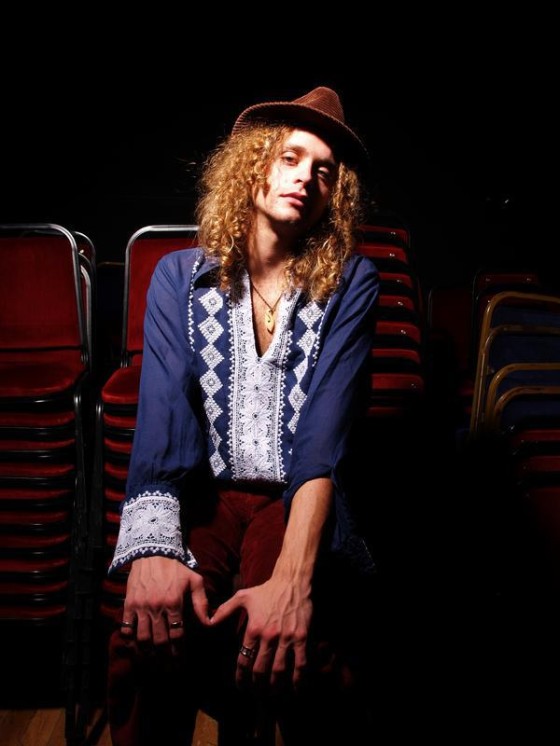 Alan Bonner, who is currently offering his single '
Talia
' away as a
free download
, will be touring the UK in March, and you'll be able to catch him at the following venues:
MARCH 2013
7th West St Live, Sheffield
12th The Shed, Leicester
18th Mr Wolf's, Bristol
21st The Brunswick, Hove
27th The Underbelly, Hoxton, London 8.30pm
Alan Bonner is to release his debut album 'Balladeer' on March 4th, and is an absolutely fantastic up and coming UK singer songwriter.