If you're a guitarist or a bassist then the chances are that you could benefit from having an Electro Harmonix Big Muff pedal in your collection. The Big Muff creates a very classic sounding distortion tone and you can get an absolutely perfect tone for rock music with this pedal. A lot of band's have the Big Muff in their pedal collection, and for very good reason too; the Electro Harmonix Big Muff really does create a great sound, and even if you have other distortion pedals in your collection already, this is still a great pedal to add to your collection and a pedal that you'll no doubt get a huge amount of use out of it.
If you have an aspiring bassist/guitarist in your family then the Electro Harmonix Big Muff would be an absolutely perfect gift to buy them as a Christmas or birthday present. I'm sure this pedal would certainly put a massive smile on anyone's face to receive, and would most definitely be put to good use.
As a bassist myself, it's the Bass Big Muff that I personally have experience with, an absolutely fantastic pedal for bass guitarists, the standard Big Muff has long been used by bassists also however, and for someone that plays both bass and guitar, I'm sure the Big Muff Pi would be a great addition to their pedal collection, and a pedal that they could happily use on both of their instruments of choice. So as a guideline, Bass Big Muff for bass, and Big Muff Pi for guitar, but do understand that the standard Big Muff would also compliment your bass guitar very nicely and so may be a better choice for those that play both instruments.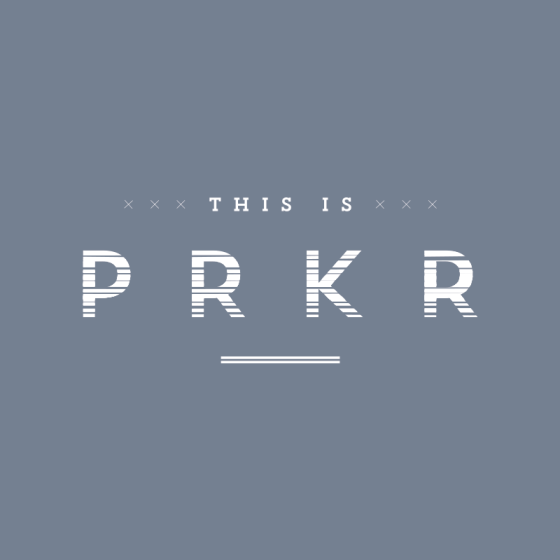 Parker is a new post-hardcore band hailing from Belgium, featuring former members of the bands Campus, When Hope Escapes, and Her Concept. Parker is a five-piece band, and the full lineup is as follows:
Steven Praet – Vocals
Nick Rondou – Guitar
Yannick Van Den Langenbergh – Guitar
Michiam Van Den Langenbergh – Bass
Bert Craane – Drums
With a similar sort of sound to the likes of Architects, Bring Me The Horizon, and Oh, Sleeper, the band is currently working on a debut EP, 'This is PRKR', with a view to release the EP in May 2013. 'This is PRKR' will consist of four tracks, and Parker will then be looking to hit the road in order to promote this new material.
You can keep up with the latest news from Parker via Facebook.
The following is a teaser video of Parker within the studio, working on the 'This is PRKR' EP: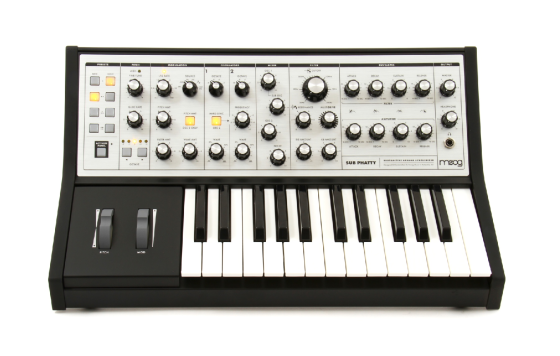 For all you hardware heads out there, the Moog Sub Phatty is no doubt an analogue synthesiser that you have a huge amount of love for!
Moog have a great history of putting out incredible sounding synthesiser's, and the Sub Phatty is another synth that comes into the category of being a beautiful sounding synth. Don't just take my word for it though, have a listen to the samples below and hear just what this great little synth is capable of!
Some people will try telling you that software synths are just as good as the hardware options out there, and whilst it may be true that software solutions will save you a lot of money, there's nothing quite like handling the real thing, and as someone that has always had a lot of love for the Moog brand; owning a Moog synth is just the absolute ultimate in synth satisfaction!
The Moog Sub Phatty may only possess 25 keys, it's certainly capable of some huge sounds as I'm sure you'll have gathered from these samples though, and for such a small machine it certainly has a great amount of power and performance packed in there.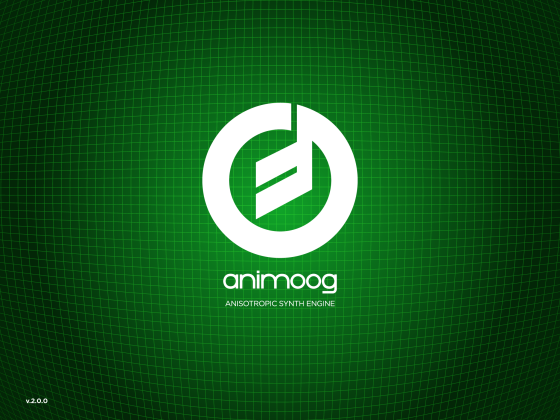 Fresh for the holidays,
Moog Music
have unveiled a new and improved version of their popular
Animoog
synthesizer for the iPad/iPhone.
Further to this, the Animoog will be available at a reduced price until December 31st, so if you don't already own this great polyphonic synthesizer for the iPad/iPhone, then now would be a very good time to invest in it as it is currently available for the incredible sum of £10.49 for the iPad (half the usual price), and £2.99 for the iPhone.
During this Moog Music promotional period, the Moog Filtatron app for iPad/iPhone will also be available for a cut down price of £2.99.
To find what's new with Animoog V2, check out the video from Moog Music below which will guide you through the details of all the new additions and features: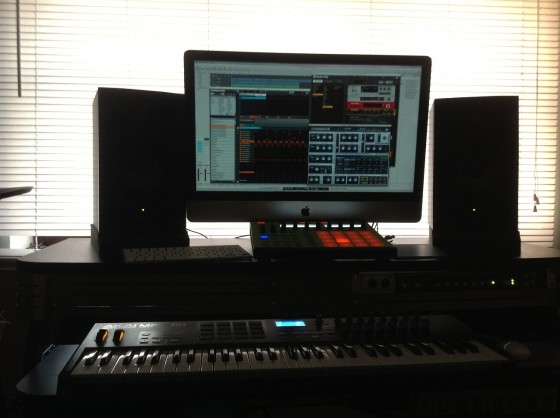 If you're looking to set up your own home recording studio then this online home recording studio guide should serve you well. This will guide you through the basic steps you'll need to follow in order to set up your own home recording studio such as choosing an audio interface, purchasing studio monitors, soundproofing, picking up a suitable midi keyboard, microphones etc.
If you really don't know where  to start when it comes to setting up your own home recording studio then this really is a good place to start and should help you through those first few steps to setting up the perfect home recording studio for you.
Akai MPC RenaissanceCHECK PRICE
If you're looking for old-school MPC functionality, but coupled with a modern twist, then the Akai MPC Renaissance may just be the perfect product for you.
With the Maschine, Native Instruments demonstrated that there's a massive market out there for MPC style products that you can connect up to your computer for ease of integration and maximisation of productivity in your recording studio, and Akai took note of this by bringing the MPC Renaissance to the table.
You now no longer have to worry about the memory constraints of your MPC as it's your computer that you'll be relying on for this now, and the MPC Renaissance really is a fantastic piece of kit that you can connect up to your computer and get making beats on in no time.
The MPC Renaissance is a fantastic little hardware and software package. If you're familiar with the MPC setup of old then you'll no doubt find getting to grips with the MPC Renaissance incredibly simple, it's just that you now no longer make beats on the MPC in isolation, you do so with this fine piece of kit connected up to your computer.
Below is a video of this great Akai controller in action: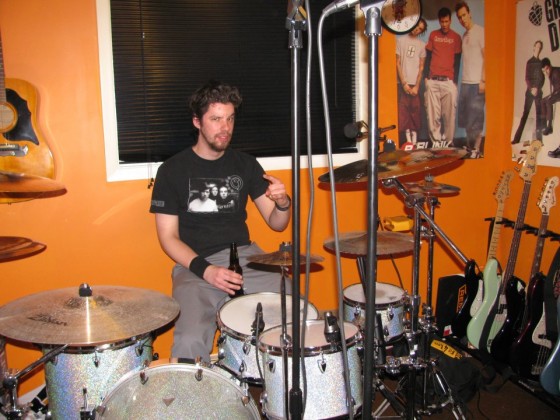 Kurt Borutski is a 23 year-old Canadian musician that has made quite a name for himself on YouTube where he has built up over 2400 subscribers and his videos have been viewed more than 732,000 times.
Kurt operates under the Youtube alias KurtsCovers, and predominantly posts Blink-182 covers (and other Blink-182 side projects such as Boxcar Racer, Angels & Airwaves, and +44). Kurt has also covered tracks by several other artists (including a number of Green Day covers), however his predominant focus has been on the work of the much loved pop-punk trio that is Mark, Tom, and Travis.
Kurt has been posting videos on his YouTube channel since April 2011, and in little over a year has already built up to 238 videos, posting videos frequently and keeping in touch with his fans through his Facebook page, and also through interaction with his viewers by commenting on the YouTube platform itself in response to those that leave him comments.
Having previously focused on covering single tracks on bass, guitar, and drums, Kurt has recently taken to uploading full album covers of Blink 182′s music, and has so far posted full album bass covers of 'Take Off Your Pants and Jacket', 'Neighborhoods', 'Cheshire Cat', 'Enema of the State', 'Self-Titled', and most recently the 'Mark, Tom, and Travis Show' live album.
A prolific poster of cover videos on Youtube,  Kurt Borutski is not just another lifeless cover artist; Kurt injects a great deal of energy and enthusiasm with his cover videos, and you can tell that he's a prolific fan of the artist's that he covers (and not just because he seems to own every Blink-182 signature model instrument known to man).
Kurt Borutski is most definitely a very impressive musician, and particularly if you're a Blink-182 fan, it really is worth checking out his videos on his Youtube channel. There are a lot of people out there that cover the music of Blink-182, there are few that can put their personality and enthusiasm for creating music across quite like Kurt can however, and whenever Kurt adds a new cover to his channel, even if you're not the biggest fan in the world of the work that he's covering, you can rest assured that Kurt Borutski will still make it well worth watching.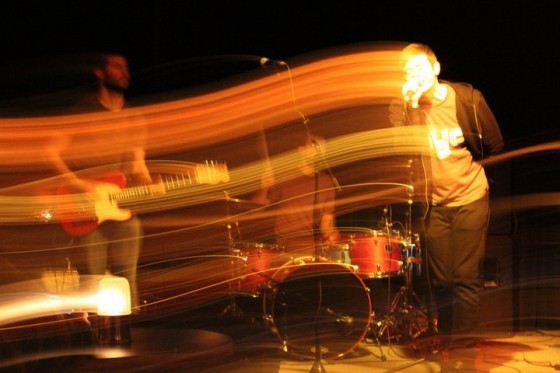 Bombs Into You is a band based out of Portland, Oregon in the United States of America and their songs will evoke a mix of euphoria, anger and determination within the listener. 'Nearly' is the classic emotive tune that everyone will relate to and "feel something for", while the sudden electro beats (and Jared Jensen's soft vocals) on 'Fighting Over Elevators' has euphoria dripping from every chord. 'Been Your Art' is also worth a mention as a standout tune; its own cooly-delivered venom will have your anger handled and dealt with in a few easy minutes.
There's something delicious about a band that can serve up something that appeals so easily to a range of emotions like Bombs Into You. The great thing is that, despite their reliance on tech in the studio, out live they come off as a full and proper rock band – something akin to how Depeche Mode might work if they were still lurking in basements.
The band is currently working on a new full-length album (their second), but in the meantime there are a number of quality live and studio recordings, alongside demos available to download for free via the act's official website.
For more information visit: http://www.bombsintoyou.com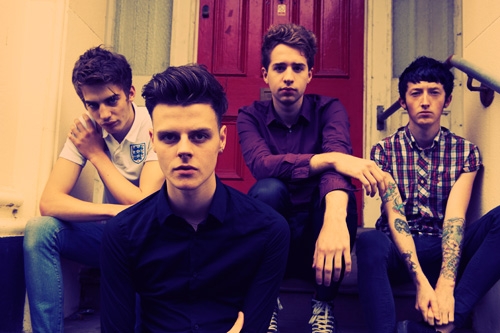 Influenced by all the best punk and rock greats – see Springsteen and The Clash (via Charles Bukowski's raw and honest poetry), Sharks make music for the disenchanted and honest working man, and they do it very well.
Having supported Social Distortion over in the States, and in advance of playing with Tribes over here, the band has all the right scuzzy rock credentials to appeal to audiences across the great genre spectrum from rock to metal via pure punk and back again.
More importantly, this band has the drive and energy to make a real difference to punk music in 2012, and they've already been cracking on with that mission and touring the world.
This comes across perfectly on tracks including 'Fallen On Deaf Ears' and 'No Gods' – these are the types of career-defining songs that bear the passion and commitment of a band who you'd swear were trying to damage the idea of passionate and committed rock (sort of like The Clash… this lot really…really love The Clash). They're not. They're good, and you should listen to 'em. Go on.
For more information visit the Sharks Facebook:
https://www.facebook.com/sharksuk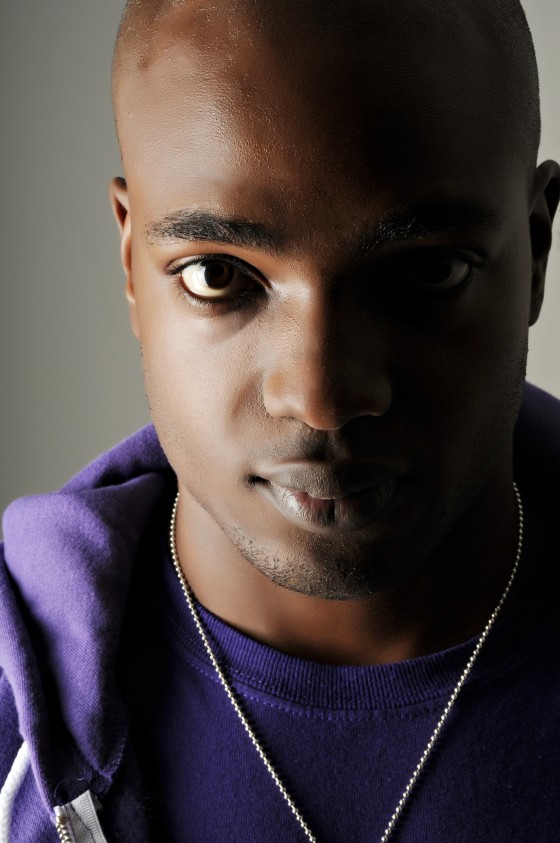 Ever wondered what would happen if a body-building UK rapper collided with an Oxford University student. Well… Zuby is the answer. The 24-year old London-based rapper has sold more than 6,000 albums without record label support spending most weekends selling his music to fans on the street.
He is an anomaly in the world of hip-hop; having achieved an honours degree from Oxford University whilst building up a successful career in music, with three independent albums to date.
And in an era of somewhat mindless lyricism usually preaching about money, drugs and guns, Zuby's music is powerful, raw and urban but without so much as a curse-word.
Zuby has a captivating sound fuelled by his hybrid accent, having moved to Saudi Arabia at a very early age and been educated at an American school before coming back to the UK. His voice sounds American at times, with a British twang.
His new track 'Stay In My Lane' is Zuby's first venture into dubstep; fusing sounds that make his music more tailored to dancefloor's nationwide having already been picked up by a number of DJ's.
It's a winning concept that will be set to increase Zuby's seemingly ever-growing army of young followers.
Watch the new video for 'Stay In My Lane' here: