If you're a guitarist or a bassist then the chances are that you could benefit from having an Electro Harmonix Big Muff pedal in your collection. The Big Muff creates a very classic sounding distortion tone and you can get an absolutely perfect tone for rock music with this pedal. A lot of band's have the Big Muff in their pedal collection, and for very good reason too; the Electro Harmonix Big Muff really does create a great sound, and even if you have other distortion pedals in your collection already, this is still a great pedal to add to your collection and a pedal that you'll no doubt get a huge amount of use out of it.
If you have an aspiring bassist/guitarist in your family then the Electro Harmonix Big Muff would be an absolutely perfect gift to buy them as a Christmas or birthday present. I'm sure this pedal would certainly put a massive smile on anyone's face to receive, and would most definitely be put to good use.
As a bassist myself, it's the Bass Big Muff that I personally have experience with, an absolutely fantastic pedal for bass guitarists, the standard Big Muff has long been used by bassists also however, and for someone that plays both bass and guitar, I'm sure the Big Muff Pi would be a great addition to their pedal collection, and a pedal that they could happily use on both of their instruments of choice. So as a guideline, Bass Big Muff for bass, and Big Muff Pi for guitar, but do understand that the standard Big Muff would also compliment your bass guitar very nicely and so may be a better choice for those that play both instruments.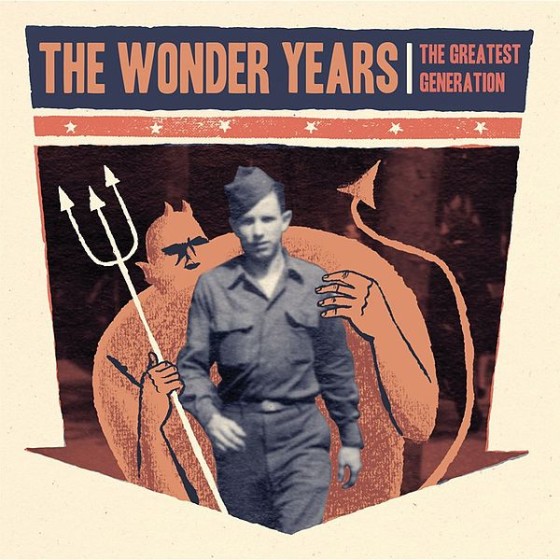 For all those of you out there that love your pop-punk, The Wonder Years have made their new 'The Greatest Generation' studio album available for streaming on YouTube.
'The Greatest Generation' is the fourth studio release to date from The Wonder Years, and is another absolutely fantastic album from the band which will no doubt strengthen their already incredibly sturdy reputation within the pop-punk scene and beyond.
You can listen to the 'The Greatest Generation' album below:
Official video for the Candy Says track 'Favourite Flavour'. Candy Says are currently a favourite for BBC 6 Music's Lauren Laverne, and it's really not hard to hear why; 'Favourite Flavour' is an incredibly impressive track from the band, and on the basis of what's on display here, Candy Says will no doubt have an incredibly impressive future ahead.
Official video for the All Time Low track 'Backseat Serenade', taken from the band's 2012 'Don't Panic' studio album. 'Backseat Serenade' is the third single to be released from the album.
Official video for the Count to Four track 'Lavender Town', taken from the band's 'Between Two Cities' studio album which is all set for release on April 30th. Count to Four is an aggressive pop-punk band from South Jersey.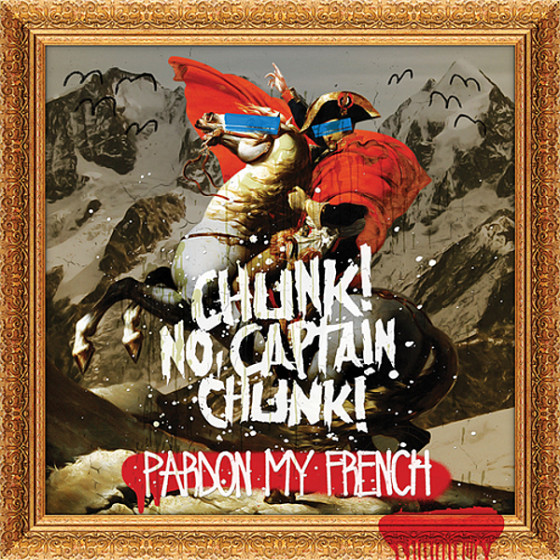 Chunk! No, Captain Chunk!'s new studio album 'Pardon My French' is officially released on April 30th via Fearless Records, and the album is now available on YouTube for streaming in its entirety.
'Pardon My French' is the second studio album from the French pop-punk band, following on from 2010s 'Something for Nothing'. The new album from the band features twelve tracks and has been produced by Joey Sturgis.
You can listen to the new Chunk! No, Captain Chunk! studio album below:
Official video for the Grey Goes Down track 'Reckless Understatement'. The vocal vibe of Kurt Cobain mixed with the instrumental appeal of the post-punk revival.
Official video for the debut single from Call It Reckless, 'Worry About You'. The 'Worry About You' single is officially released on Monday 6th May 2013.
Brighton folk-rockers Levellers are releasing a five track anti-war EP on May 5th 2013, in support of War Child, the charity for children affected by war and set up to protect children living in the world's most dangerous war zones. Four of the band's most poignant anti-war songs are featured on the EP, including a re-recorded version of 'The Recruiting Sergeant' (in addition to the original), complete with special guests The Copper Family, Dan Walsh and Shona Kipling.
All profits from the release of the War Child version of 'The Recruiting Sergeant' will be donated to War Child.
You can watch the official video for 'The Recruiting Sergeant' below:
Chicago hardcore band Harm's Way will soon release the 'Blinded' EP through Deathwish, and the band has now officially revealed the cover art and tracklisting for the release.
'Blinded' has been illustrated by Florian Bertmer (Converge, Pig Destroyer), and was recorded at Brick Top Recordings by engineer Andy Nelson (Weekend Nachos).
The cover art for the 'Blinded' EP can be seen above, and the tracklisting is as follows:
1. Frontal Lobe
2. Mind Control
3. Blinded
4. Blind Stare
5. Live to Loathe