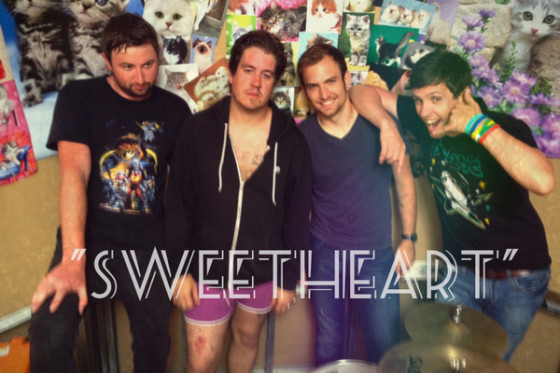 Canadian pop-punk/indie band Sweetheart is currently seeking to raise C$2000 via an IndieGoGo campaign in order to be able to release a new song and video.
For just C$1 you can bag yourself a digital download of the new song, for C$5 you'll get to see the video/download the song in advance of the official release date (and also receive 5 of the bands best songs from previous releases), and there are also a few more options which gain you extra perks such as t-shirts, signed EPs, and handwritten thank you notes from the band.
If you've heard Sweetheart's music in the past and been impressed, now is definitely the time to put your hand in your pocket and help out a band in need.
In 2012 the band released an official video for their 'David Bowie Is Dead' single which you can watch below in order to give you some sort of an idea of what you might be able to expect from the new song/video if and when Sweetheart receives the funding to make it happen. If you're currently unfamiliar with the band, give the video a watch, and if you're a fan of catchy pop-punk/indie music then this should be all the persuasion you'll require to get involved with Sweetheart's song/video endeavour.