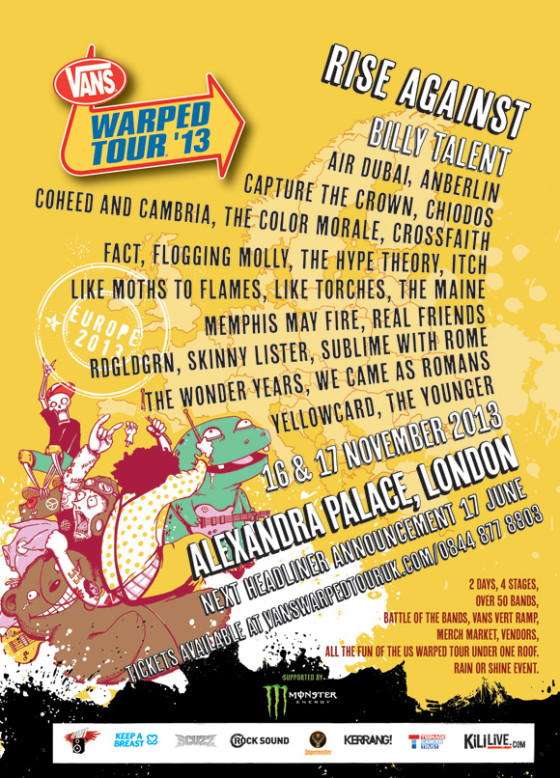 Vans Warped Tour returns to London at Alexandra Palace for a second year running this November, with a two day event lined up for 2013 after the success of the one day event in 2012.
18 new bands have now been confirmed for the festival, the presently confirmed lineup for which you can see in the tour poster above. The next announcement for the festival will be on the 17th June 2013 when the headliners will be announced, and already the festival is shaping up to be an incredibly impressive two day event.
Rise Against, Billy Talent, The Wonder Years, and Yellowcard are amongst the bands already confirmed for the festival, and the lineup will no doubt continue to improve when the next announcement is made later this month.