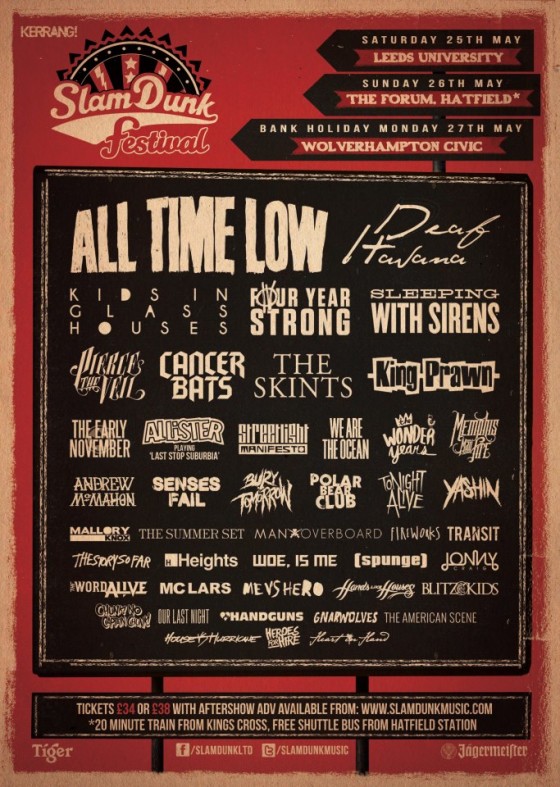 Slam Dunk Festival 2013 is now looking even more epic than before as 13 more bands have been added to the line-up for the festival.
Kids in Glass Houses, Cancer Bats, and Heights are just some of the bands newly confirmed for the festival, and you can check out the full list of bands confirmed for the festival in the poster above.
2013 marks the fourth year that there has been a Slam Dunk South (Hatfield) as well as the now incredibly well established Slam Dunk North (Leeds), and this year even marks the start of a new leg of the tour as a Wolverhampton date is also now included. 2013 is shaping up to potentially be the best Slam Dunk Festival yet.