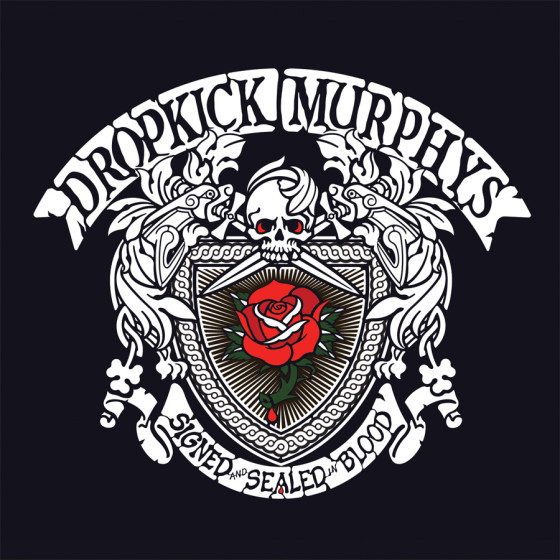 Album number 8 from Massachusetts' favourite sons,
Dropkick Murphys
. If you don't already know (you should),
Dropkick Murphys
are a band that blend punk rock with Irish folk music. This results in fast anthemic songs that are made to drink to.
Straight from the opening seconds of the first track, 'The Boys are Back', this is unmistakably the Murphys. Lead single 'Rose Tattoo' is one the bands finest songs to date, and is the perfect encapsulation of this album. There's a load of brilliant, catchy hooks on this album, none more so than with 'On the Town', a track which sums up the fun times vibe of this album. The most interesting song on here however is Dropkick Murphys' attempt at a Christmas song, 'The Season's Upon Us', an absolutely fantastic offering from the band that made me laugh out loud on multiple occasions. It's reminiscent of The Pogues' 'Fairytale of New York'.
Don't ask questions, just down a cider and enjoy some great, fun, singalong punk rock songs.