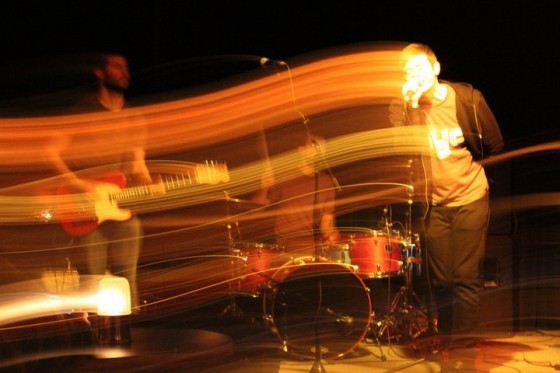 Bombs Into You is a band based out of Portland, Oregon in the United States of America and their songs will evoke a mix of euphoria, anger and determination within the listener. 'Nearly' is the classic emotive tune that everyone will relate to and "feel something for", while the sudden electro beats (and Jared Jensen's soft vocals) on 'Fighting Over Elevators' has euphoria dripping from every chord. 'Been Your Art' is also worth a mention as a standout tune; its own cooly-delivered venom will have your anger handled and dealt with in a few easy minutes.
There's something delicious about a band that can serve up something that appeals so easily to a range of emotions like Bombs Into You. The great thing is that, despite their reliance on tech in the studio, out live they come off as a full and proper rock band – something akin to how Depeche Mode might work if they were still lurking in basements.
The band is currently working on a new full-length album (their second), but in the meantime there are a number of quality live and studio recordings, alongside demos available to download for free via the act's official website.
For more information visit: http://www.bombsintoyou.com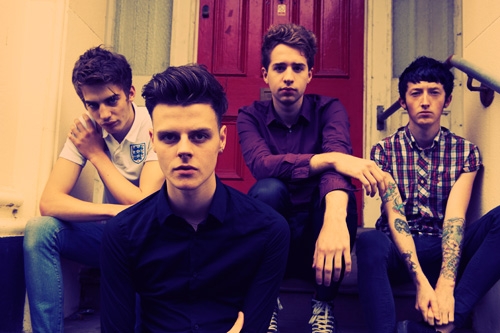 Influenced by all the best punk and rock greats – see Springsteen and The Clash (via Charles Bukowski's raw and honest poetry), Sharks make music for the disenchanted and honest working man, and they do it very well.
Having supported Social Distortion over in the States, and in advance of playing with Tribes over here, the band has all the right scuzzy rock credentials to appeal to audiences across the great genre spectrum from rock to metal via pure punk and back again.
More importantly, this band has the drive and energy to make a real difference to punk music in 2012, and they've already been cracking on with that mission and touring the world.
This comes across perfectly on tracks including 'Fallen On Deaf Ears' and 'No Gods' – these are the types of career-defining songs that bear the passion and commitment of a band who you'd swear were trying to damage the idea of passionate and committed rock (sort of like The Clash… this lot really…really love The Clash). They're not. They're good, and you should listen to 'em. Go on.
For more information visit the Sharks Facebook:
https://www.facebook.com/sharksuk