Whilst a definite 1960s influence is apparent here, The Standards is certainly not a band that is looking to rip off its idols, but instead the influence is taken and fused with a modern spin to provide for a musical treat that is truly delicious.
There's a lot of fun that comes through in The Standards' sound, and all three tracks on the 'Out Of The Fire' EP have been strongly crafted to provide for a highly satisfying and entertaining listening experience. Title track 'Out Of The Fire' kicks things off well, with a highly vibrant feel right from the off, and once the band hooks you in it certainly never lets go. After a couple of listens the band is able to have you singing along, and not a single track on this EP disappoints. From 'Out Of The Fire' the band fires onto '11 Dimensions', another track with a huge amount to offer, and with closing track 'Already There' the band continues to impress with its style.
The Standards is a band with a clear love for its 1960s music, what's so brilliant about this band though is the way that it's able to use its influences so well here and put together three truly special tracks. The vocals definitely do a lot to please, instrumentally also The Standards is a band with much to offer however, and in all areas supreme strength is shown here.
The 'Out Of The Fire' EP is most definitely one that you should look to add to your collection, and The Standards is without doubt a band to watch out for in the future.
Label: Schnapps House
Release Date: February 8th 2010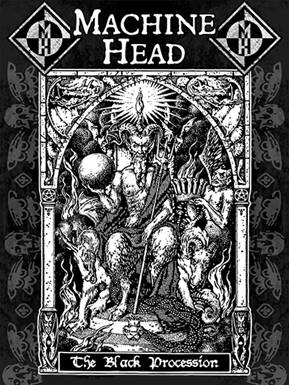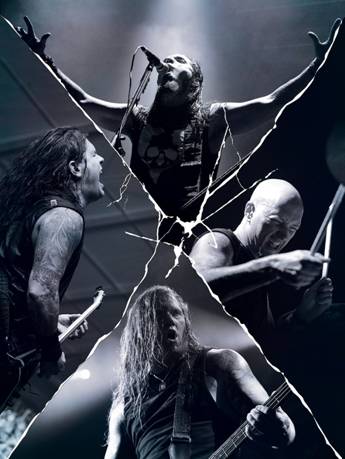 Having already toured heavily with the likes of Slipknot and Metallica, Machine Head is now ready to headline its own tour, and the band will hit the road on January 23rd, starting out in Stuttgart, Germany.
The band already had a whole host of European shows planned, Japanese and Australian dates have now been added however, meaning that the band will now be playing a further eight shows.
The following is a full list of dates for Machine Head's 'The Black Procession' 2010 tour:
January 23 – Germany, Stuttgart – Schleyerhalle
January 25 -Germany, Offenbach – Stadhalle
January 26 -Germany, Hamburg – Grosse Freiheit
January 29 -Norway, Oslo – Rockefeller
January 30 -Sweden, Stockholm – Arenan
February 3 – Denmark, Copenhagen – Tap 1
February 4 – Holland, Amsterdam – Heineken Music Hall
February 5 – Belgium, Brussels – Forest National
February 6 – France, Paris – Zenith
February 8 – Switzerland, Zurich – Volkshaus / Sportznetrum
February 9 – Italy, Milan – Alcatraz
February 10 – Austria, Vienna – Gasometer
February 12 – Germany, Munich – Zenith
February 13 – Germany, Leipzig – Haus Avensee
February 14 – Germany, Koln – Palladium
February 16 – UK, Plymouth – Pavilion
February 17 – UK, Newport – Newport Centre
February 18 – UK, London – Academy Brixton
February 21 – UK, Birmingham – Academy Birmingham
February 22 – UK, Leeds – Leeds Academy
February 23 – UK, Glasgow – Academy Glasgow
February 25 – UK, Newcastle – Newcastle Academy
February 26 – UK, Manchester – Manchester Apollo
February 28 – Ireland, Dublin – Olympia
March 1 – Ireland, Belfast – Georges Market
March 16 – Japan, Tokyo – O East
March 17 – Japan, Tokyo – O East
March 18 – Japan, Osaka – Quattro
March 22 – Australia, Perth – Metropolis
March 24 – Australia, Adelaide – The Barton
March 26 – Australia, Melbourne – Festival Hall
March 27 – Australia, Sydney – Luna Park
March 28 – Australia, Brisbane – River Stage
A video of Far in the studio recording a cover of Ginuwine's 'Pony'. 'Pony' is all set for release as a 7″ and download single on February 21st 2010 through Bright Antenna Records. The 7″ is a limited picture disc release, with only 500 copies of the vinyl available.