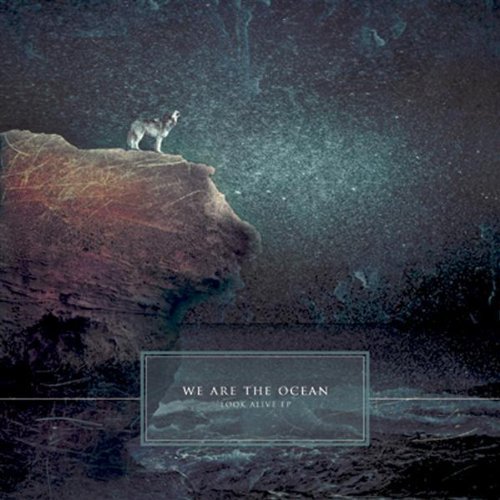 The 'Look Alive' EP is the latest release from London based post-hardcore five piece We Are The Ocean, and a very good effort it is from the band too. Lead singer Liam Cromby has an absolutely phenomenal voice, whilst chief screamer Dan Brown also pulls off a fine performance here in all four of these tracks. The contrasting voices of Brown and Cromby complement each other well, and from start to finish the EP is always an absolute treat to listen to. Not just vocally impressive, We Are The Ocean is a band with a great deal to offer instrumentally also, and not one single member of the band fails to impress here.
'Look Alive' kicks the EP off in style, and beginning with a bang the quality of this EP never once begins to drop. There's enough variation here to keep you interested, and 'Look Alive', '(I'll Grab You By The) Neck Of The Woods', 'Cutting Our Teeth', and 'Drag Me Down' all have something unique to offer.
We Are The Ocean hints at what's to come with the 'Look Alive' EP, and it'll definitely be interesting to hear what the band serves up with debut album 'Cutting Our Teeth' when its released in January 2010. For fans of post-hardcore the 'Look Alive' EP is a definite must in the collection, and come January this band will undoubtedly be blowing us away with its first ever full-length release.
Label: Hassle Records
Release Date: November 16th 2009